GQ - The 21 Best Romantic Restaurants in London
Ristorante Frescobaldi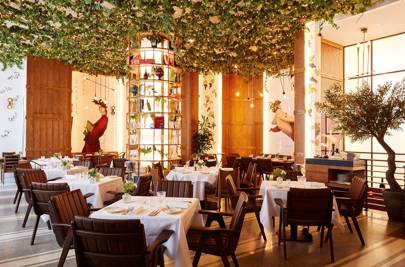 A romantic city break to Italy could be a financial stretch for some, but we've discovered a restaurant that replicates the vibe and food of an upscale trattoria you could stumble across in a lovely cobbled street in Toscana.
Located on the quiet New Burlington Place lies the beautiful Ristorante Frescobaldi of the renowned Frescobaldi family, and it's a little Mayfair gem that we'll definitely be revisiting. Here, they display wines that they say have been served to the likes of Renaissance visionaries and Popes, the waiters and waitresses provide an exquisitely pleasant service, and the walls are adorned with murals and the ceiling is covered in ivy, making it feel as though you've entered a 15th century Italian villa.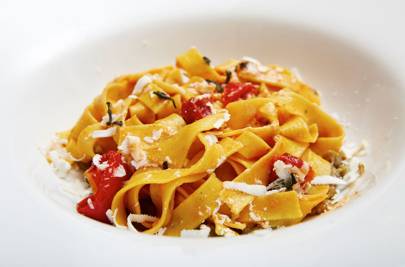 Interiors alone, Frescobaldi does what quality Italian restaurants tend to do: produce high-quality dishes made from fresh, hearty ingredients. The impressive menu may overwhelm, but we advise that you start with the crab cakes (wholesome and more-ish), the squid (meaty and refreshing), move onto the beef fillet (tender, chunky and beautiful) or the tagliolini con tartufo nero (worldly), and finish off with the mille feuille (creamy, flaky, and downright delicious).
Upmarket and homely, this is one place that will woo your partner for years to come.
Table choice: Anywhere as the murals and ivy can be seen from all angles.
Good for: Authentic Italian dishes.
Standout romantic feature: What's more of an aphrodisiac than Italian food?
Price: Very moderate